Please take a moment or two to read through our FAQs below. It is in both our interests that you understand the process of cluttered house clearance and fully know what to expect during the process.

What areas do you cover?

We clear houses, flats and bungalows throughout the whole of the UK and Scotland.

How much does a Cluttered House Clearance cost?

The cost of house clearance can vary, once we give you a quote it will not change. We have NO hidden costs and do not add any extra costs when the clearance is competed, you will receive a confirmation quote via email once you have booked a cluttered house clearance with us. Read more: How much does hoarded house clearance cost?

Do I pay any upfront costs?

No – There are no upfront costs. The total bill is to be paid on the same day that the clearance is carried out only once the property is completely cleared and you are satisfied with the service.

What is your FREE hoarded house clearance asset recovery service?

Our pre house clearance asset recovery service is 100% FREE. If we find NOTHING in the property then we ourselves expect nothing, no charges, no fees. We only get paid if we locate items of value and of course if you ask us to undertake the actual clearance after the search has been completed.

Please take a minute or two to read our page about our FREE Hoarded Houses Clearance Asset Recovery Service.
Are you insured?

Yes – we are fully insured and licensed and are members of the Anti Fly Tipping Association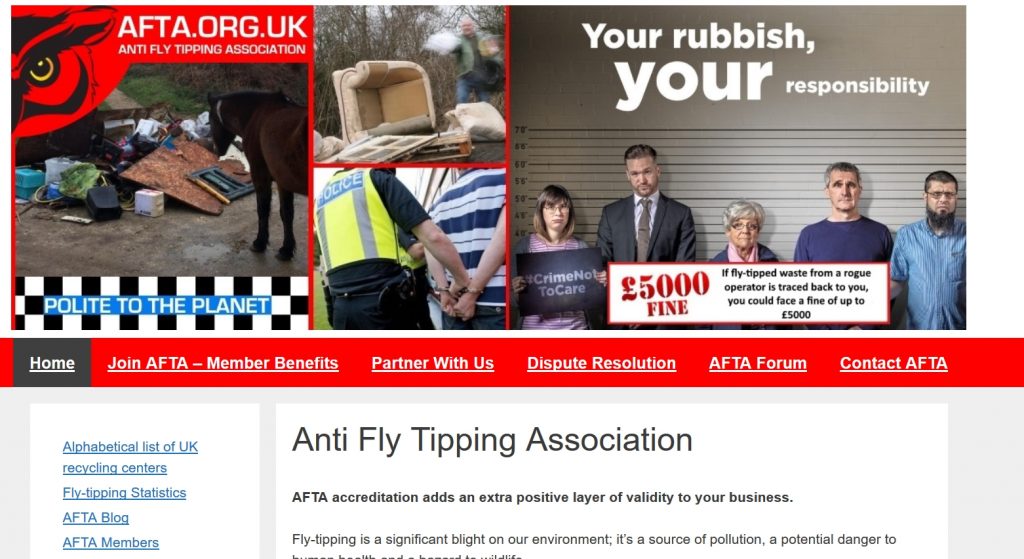 Do you donate to charity?

We try to donate as much as possible to local charities and cat and dog shelters. Most of the items we donate include:

Bric a brac
Clothing
Bedding & Towels
Crockery
Books
Furniture
Small appliances

We also donate food that is still in date to the local food banks in the area.

Do you recycle?

Yes – We recycle approximately 90% of the waste we clear from a property and also donate as much as possible to local charities as well as cat and dog shelters.

What times do you operate?

Our office operating times are Monday – Sunday 8am – 6pm

Do you charge VAT?

Yes – As an established house clearance company we are fully registered with the UK VAT and Tax office, the current VAT rate is 20% on top of your bill.

Do you clear food waste?

Yes – We clear all kinds of waste, all food waste will be disposed of accordingly.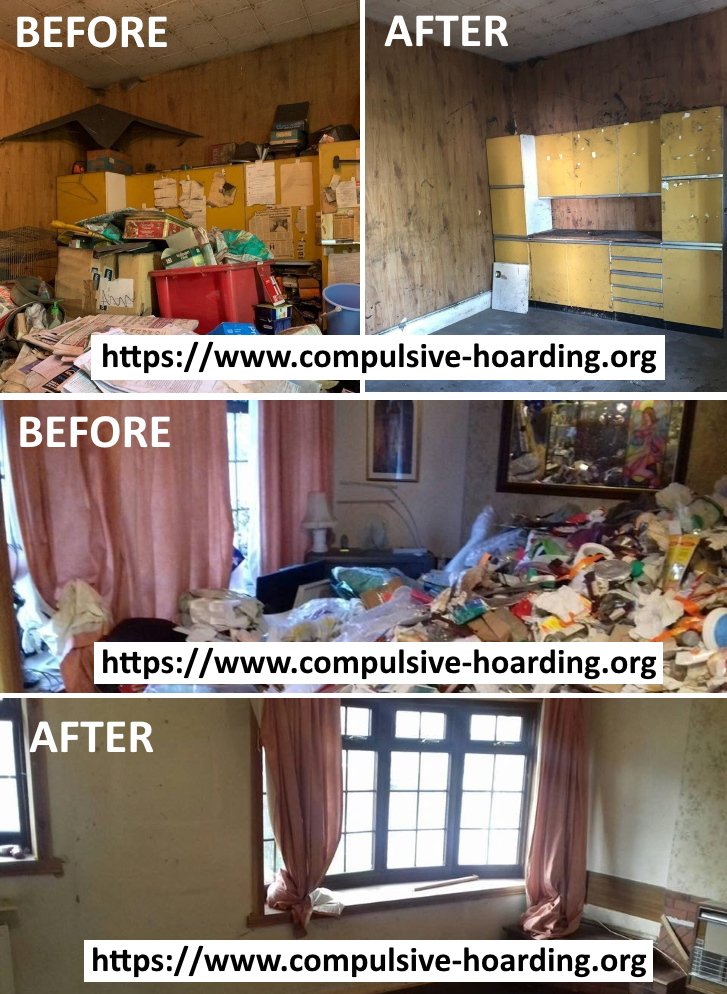 How do I get a quote?

We can give you a free quote over the phone on 07950546829 or via email: clutteredclearances@yahoo.com Our quotes do not change, once you have booked the clearance with us, we will send you a confirmation email with your quote included.

Do I need to do anything before your team arrive?

No – It does not matter what state the property is in, our cluttered house clearance specialists are qualified to deal with all types of situations and to make the process simple for your self.

What payment methods do you offer?

We accept the following payment methods:

Visa
World Pay
Visa Electron
Bank Transfer
Maestro
Master card

Once our cluttered house clearance specialists have fully completed the clearance and you are happy with the service provided, they will give you an invoice for your records.

If you are not present on the day of the clearance, an invoice will be emailed to you for your records.

What kind of van do you use?

We use a large lo-loader Luton furniture vans.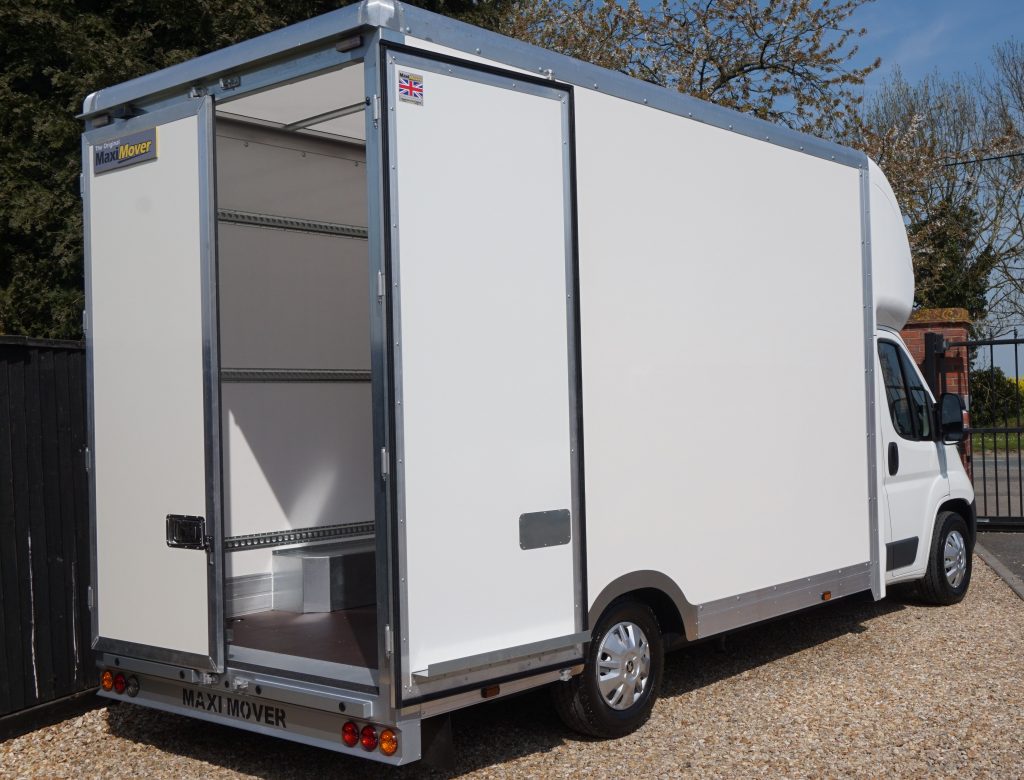 Internal Length (A): 4.1m / 13ft 7in
Internal Width (F): 2.1m / 6ft 10in
Internal Height (C): 2.5m / 8ft 2in
Payload: 1350kg
Cubic Capacity: 22m3
Most house clearance companies will use a smaller van to carry out a house clearance, always ask what kind of van a company uses when receiving a quote, the last thing you need is a company arriving in a transit van and not being able to dispose of big loads.

Can you remove a vehicle from my property?

Yes – We can remove any vehicle from the property free of charge, it does not matter what condition the vehicle is in.

Can I email photographs of the house I need clearing?

Yes- If you wish to email us photographs of the house that needs clearing to give us a better understanding of the work that needs carrying out. (Contact Us)

Do I need to be at the property on the day of the clearance?

No – We can arrange to collect keys from a neighbour, a relative, solicitor, estate agents etc. If you live far from the property or even abroad, you can post the keys to our head office, and we will post them back to you fully tracked and free of charge.

If you are unable to be present on the day of the clearance we will keep you updated via email, text or phone (whichever is easiest for you) with the progress of the clearance and send you photographs of the cleared house when our cluttered house clearance specialists are finished.

Any valuables including jewellery, cash, antiques, photographs and personal documents found whilst the clearance is being undertaken can be posted to your home free of charge or left with a relative, neighbour or whatever is best for you.

If you wish to meet us at the property but do not wish to stay, we can give you a call when the clearance is finished for you to return and lock the property up.

How do you deal with confidential paperwork and documents?

We will take all confidential paperwork and documents back to our sorting warehouse where they will be shredded and disposed of accordingly.

How soon can I book a house clearance?

We usually only require 24 notice.

What happens if you come across valuable items?

We come across valuable items often, these items include family photographs, wills, personal documents, passports, jewellery, antiques and war medals. We will place these items into a box and give them to you, OR we can post these items to you FREE of charge if you are not present on the day of the clearance. Click Here to see many more examples of valuable items we have found for our customers over the years.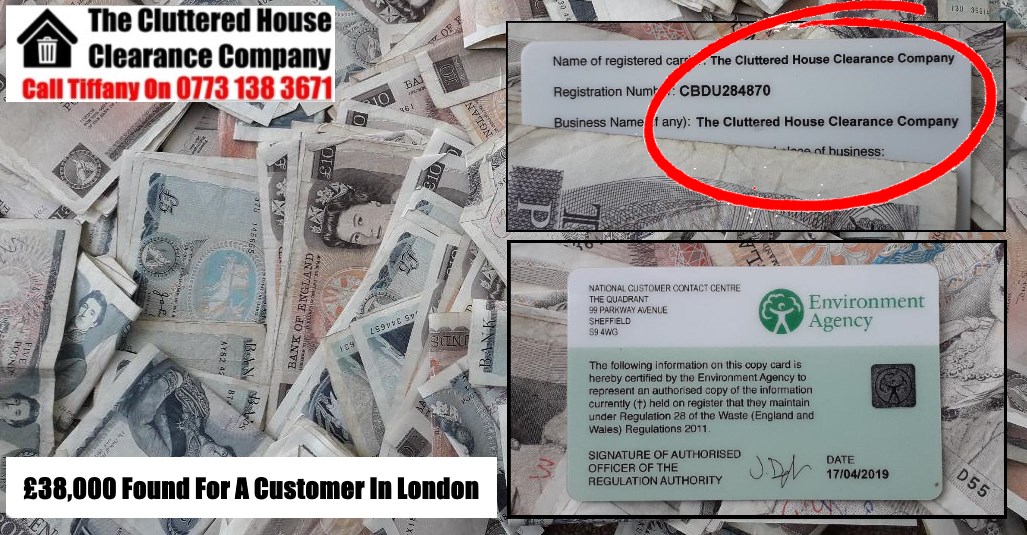 Can you remove a piano?

Yes – We recommend that you advise us when booking the clearance that there is a piano in the property.

Do you guarantee to clear the whole property?

Yes, we will clear the whole property on your behalf, however if you require the property to be cleared quickly and we are on a tight deadline, we may have to employ the services of a third party trusted provider to ensure the property is cleared within your deadline and reserve the right to bill accordingly.

Can you remove all the carpets?

Yes – we can clear all carpets or a singular carpet at your request.

Do you employ female staff?

Yes – all of our house clearance teams are a mixture of male and female staff.