The Cluttered House Clearance Company
At The Cluttered House Clearance Company we have specialist teams of male and female staff that specialize in clearing cluttered and hoarded properties, these properties include, houses (all types), flats and bungalows, we also clear garages, attics, out buildings and sheds. These types of clearances seem daunting, rest assured that our cluttered house clearance specialists will clear your property for you in a stress free professional manner.

Don't Worry! We have seen it all before!

Our cluttered house clearance specialists have cleared all types of cluttered properties, including properties where you can't even see floor space. They will begin clearing the least cluttered room in the property, this will be used to store items that can later be donated to charity as well as items that we feel are sentimental or valuable for you, these items usually include personal documents and wills, old family photographs, jewellery, antiques or any other valuables they may come across.

Our Cluttered House Clearance specialists will work hard to ensure the whole property has been cleared. We find that most cluttered properties usually take more than one day. When you book an appointment with us, we advise that you give us as much info as you can or better still send photographs if its not too much trouble for you.

Payment

Once the property is completely cleared and you are fully satisfied, our team will provide you with an invoice for your records that can be paid via card. If you are not present on the day of the clearance, our team will email you photographs of the cleared property and an invoice for your records, someone from our head office will contact you to take payment over the phone and a copy of your card receipt can be emailed or posted out to your home address.
---
Cluttered houses we have cleared:

We also have extreme hoarded house clearance before and after pictures.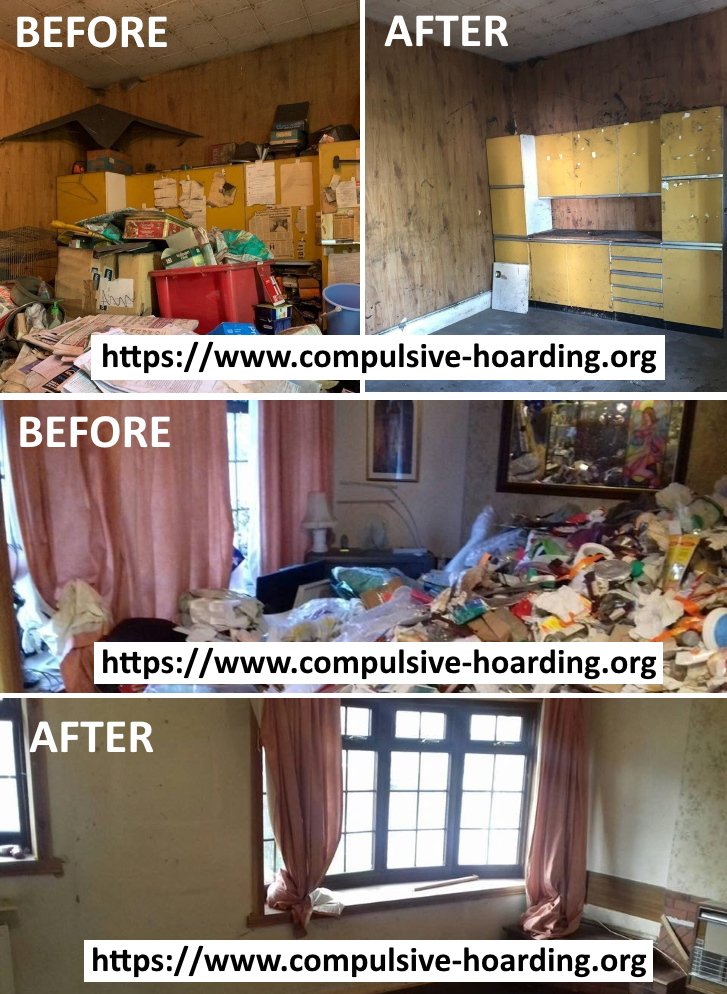 Valuable items we have found for our customers:
---
FREE Hoarded House Clearance Asset Recovery Service…

Our pre house clearance asset recovery service is 100% FREE. If we find NOTHING in the property then we ourselves expect nothing, no charges, no fees. We only get paid if we locate items of value and of course if you ask us to undertake the actual clearance after the search has been completed.

Please take a minute or two to read our page about our FREE Hoarded Houses Clearance Asset Recovery Service.